Booklist
Listed below are books from the Healing Touch recommended list. These books can be purchased through Amazon.com, or Sounds True by following the link or clicking the "buy now" button. By purchasing your books in this manner you are supporting Healing Touch Program with your purchase.
The Healing Touch Community Newsletter is a monthly on-line publication that will keep you informed about what is happening in the Healing Touch Community. In it you will find Healing Touch news and upcoming events, new product reviews, continuing education classes, community announcements, and much more! Stay up to date and informed. Subscribe to the Healing Touch Community Newsletter. It is free and delivered to your in-box on the third Tuesday of each month.
Contact Us
HEALING TOUCH PROGRAM™

15610 Henderson Pass #700070,
San Antonio, TX 78232

Phone: 210-497-5529
Alternate number 210-951-5633
Fax: 210-497-8532
E-Mail: Click to Submit Email
Web Site: www.HealingTouchProgram.com


Phone Support Hours:
9:00 a.m. - 1:00 p.m. Monday - Thursday
Answering machine on after hours.
---
Where to direct your e-mails

Healing Touch Program Buttons
Scroll down to find the button(s) you would like to add to your website.
Healing Touch Program and American Nurses Crendetialing Center(ANCC)
Add the following buttons to your website. The HTP and ANCC buttons must appear together per ANCC requirements. The buttons will appear as in the image below. The image contains a link which will open the conference website in a new screen.
Copy and Paste this HTML code just like you would normal text:
Energy Magazine Button
Please add the following Energy Magazine button to your website. The button will appear as in the image below. The image contains a link which will open the Energy Magazine website in a new screen.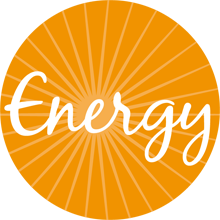 Click to Visit Energy Magazine Online
Copy and Paste this HTML code just like you would normal text: